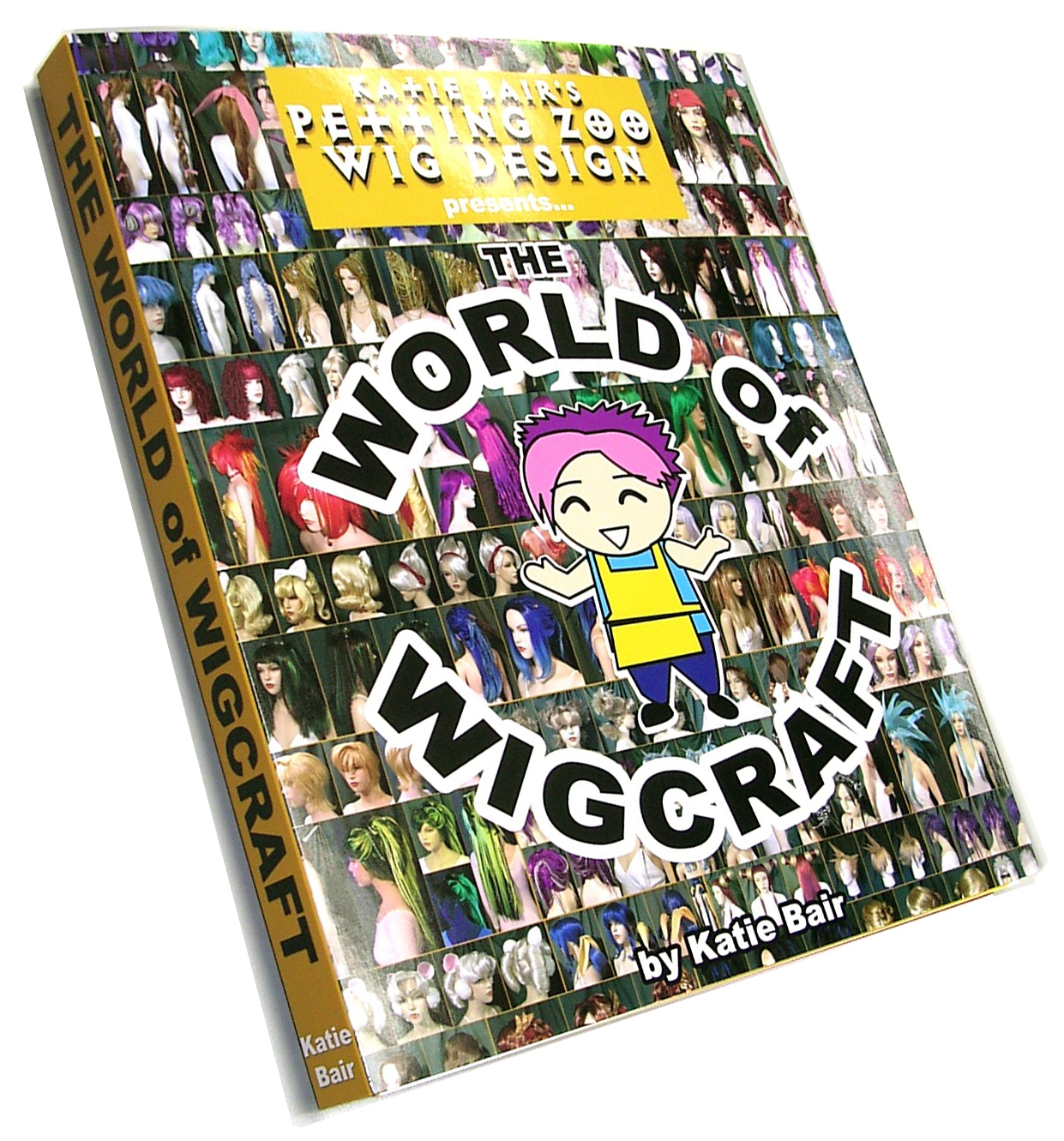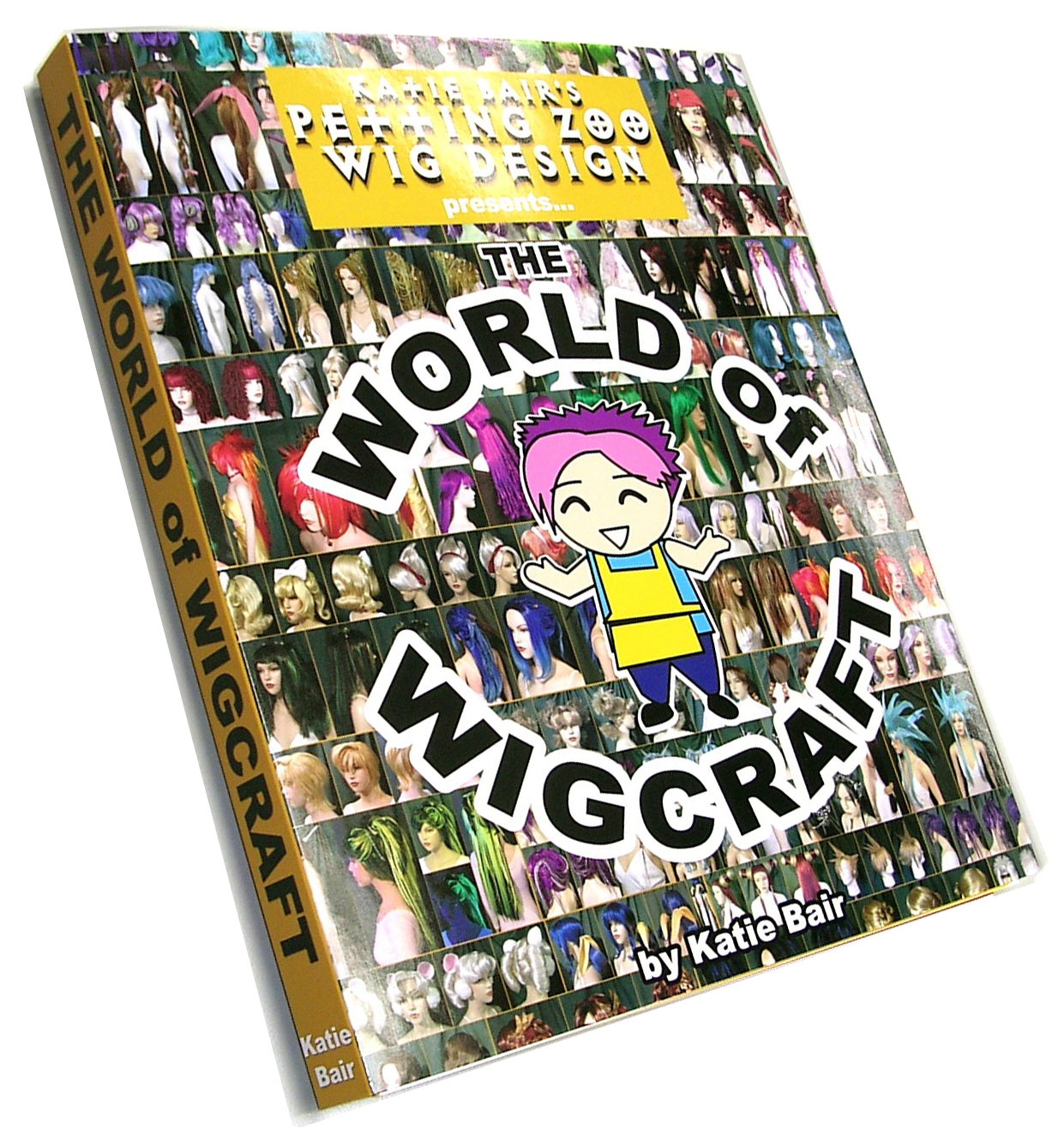 World of Wigcraft, 300 Pages, Full Color – $59.99
How-To/Comedy
The world's first and most comprehensive guide to designing, building, and styling your own fantastic wig creations! Master wig crafter Katie Bair brings her humorous hands-on approach to the lessons, making the learning process fun and engaging.
Over 90 step-by-step tutorials ranging from basic techniques to advanced reconstruction.
Thousands of full-color photographs and illustrations bring the demonstrations to life.
Hidden coil spine allows the guide to lay flat for easy reference while you work.
Shop for this book on my Etsy!
Download the Custom Coloring chapter for FREE: World of Wigcraft by Katie Bair – Chapter 8: Custom Coloring
---